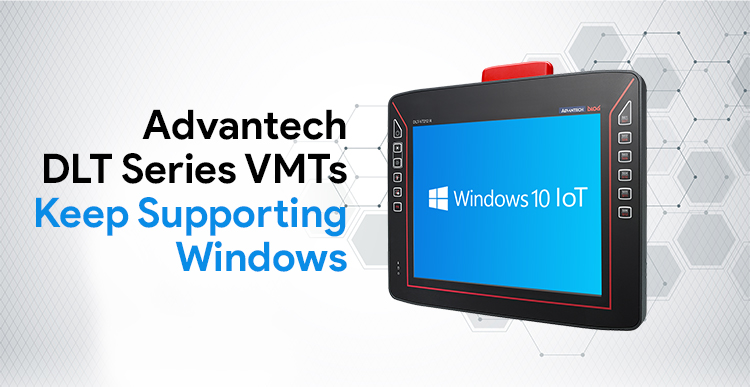 Our Commitment to Windows-Compatible Industrial VMTs
Advantech's DLT series of vehicle-mounted terminals (VMTs) will continue to support the Windows 10 IoT Enterprise LTSC operating system (for which Microsoft will provide an extended support lifecycle of 10 years). Designed for purpose-built applications that require long-term support, the DLT VMTs are rugged solutions that deliver reliability and longevity in both hardware and software.
Multi-OS Support for Increased Flexibility and Versatility

The DLT series VMTs are built to support multiple operating systems, including Windows, Android, and Linux. This ensures easy deployment and integration with existing applications, as well as convenient migration and upgrades according to future usage requirements.
DLT-V7210/12 Facelift
Win10 IoT Enterprise, Win7 Pro, WES7, Linux, Android 9

DLT-V7212 P+
Win10 IoT Enterprise, Win7 Pro, WES7, Linux, Android 9

DLT-V7210 K/KD
Win10 IoT Enterprise, Win7 Pro, WES7, Linux, Android 9